Respirable Dust Samplers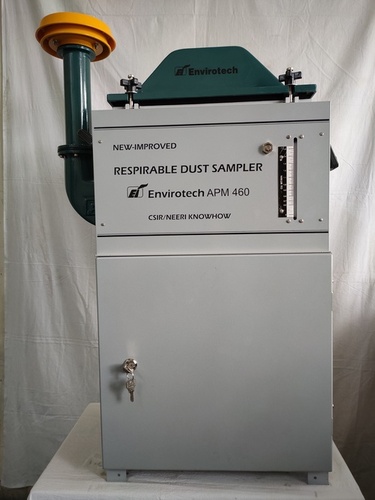 Respirable Dust Samplers
Product Description
We are one of the leading manufacturers of
Respirable Dust Samplers
to our widely spread clients. They are offered in numerous specifications to fit the demands of variegated customers. Made using optimum quality raw material and state-of-the-art machinery at our unit, these samplers are appreciated for their effective performance, long service life, easy installation and low maintenance.
Respirable Dust Samplers
are hence widely appreciated and demanded, and can be availed from us at highly cost- effective prices in the market.
A very versatile High Flow Rate (1000 Lpm) sampler for measurement of Respirable dust (particles less then 10 microns)
Based on CSIR /NEERI know how
TSP can also be measured by adding dust collected under the cyclone
Dust collected over its filter paper can be analyzed for Lead, As, Ni and Benzo (a) pyerene
A gaseous sampling attachment allows measurement of NH3, SO2, NOx, and O3
Uses a brushless blower and eliminates the problem of frequent wear and tear of carbon brushes and equipment down time.

This Single Instrument can help you to measure 9 out of 12 parameters of NAQS